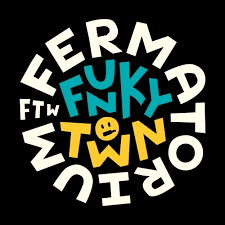 Holy cow, Funky Town Friends, what an awesome night we had. We had almost 50 teams show up for Harry Potter trivia this week. I want to thank everyone who came for being awesome trivia players, and thanks to the incredible staff at Deep Ellum Brewing for keeping everyhting moving and happy, even in the face of a completely full bar. We had so much fun.
I absolutely loved all the clever team names, including some of my favs: Hit It and Quidditch, Ron and Hermione's Divorce Attorneys, Dumbledamn, Golden Snitches Get Stitches, and Dead Sirius.
With so many teams, and so many Harry Potter super fans, the top placing teams should feel super proud. Look at those scores! You guys did amazing. I even tried to make it kinda hard, and it still wasn't hard enough. Phenomenal.
See you next week, for regular old, random knowledge trivia. And watch Facebook for the details about our next theme night in March. It's going to be It's Always Sunny in Philadelphia!
—Stephen
Do not forget to keep checking Facebook, Twitter, Instagram, and right here at pgtrivia.com for bonus point opportunities, #didyouknow spectacularness and more.