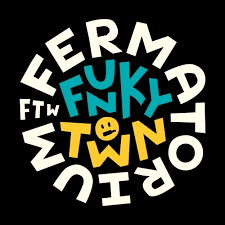 Hey FunkyTown Fermatorium! Thanks for coming out on a Tuesday night again. Trivia at Deep Ellum Brewing's Fort Worth location is the place to be, because of you! We had a great turn out, and I love seeing all the repeat faces. Thanks so much for making this a regular part of your week.
The questions tonight started easy... then things got tough quickly. Shout outs to Katy Perry's Darkhorse, International Buffet, and Fish Tots for taking the top spots in game number 1, and congrats to White Lightning, Big 10 Defense, and Fish Tots for winning game #2. We even had the rare tie-breaker question this week! Exciting shit.
Can't wait to see all your faces again next week!
—Stephen
Bonus Question
Find me at the bar before 7pm next Tuesday, and answer the following question for a bonus point.
On The Office, who won the basketball game between the office staff, and the wharehouse staff, in Season One?
Do not forget to keep checking Facebook, Twitter, Instagram, and right here at pgtrivia.com for bonus point opportunities, #didyouknow spectacularness and more.