Select Date
2022
2021
2020
2019
2018
2017
2016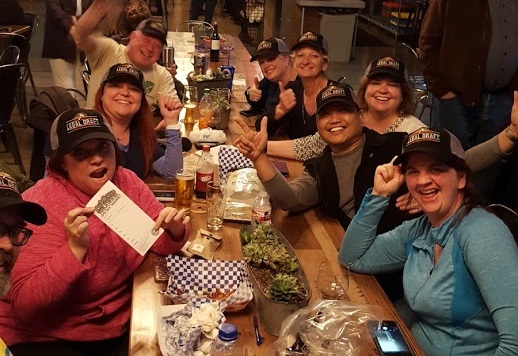 I know this is really late and I'm sure Adam is very sorry… but I'm not one to talk about promptness. The best thing to know is that you folks continue to amaze us. For a location that we have only been doing trivia at for a short while, it is as if we have been here for years! It's a lot of fun doing shows like this and we promise to kick it up a notch at the next one. Stay tuned for the date when we are there next.
Congratulations to Shatnerface (a blast from the past) and the super group We're Here For Quiz In My 5-Hole (a combo of parts of 3 of our oldest teams) for taking the top spots in each game. Well done!
See you next time!
PGTerrill
Do not forget to keep checking Facebook, Twitter, Instagram, and right here at pgtrivia.com for bonus point opportunities, #didyouknow spectacularness and more.
Scores for 2017-03-03
Game 1
we're here for quiz in my 5-hole
28
it's all over now baby trump
18
Game 2
we're here for quiz in my 5-hole
38
it's all over now baby trump
20