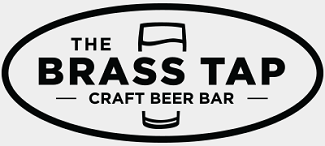 It's amazing the difference a week can make. A week ago, amidst fantastic weather and the arrival of spring, we saw near capacity attendance at our weekly trivia gathering. Then, the seriousness of the COVID-19 outbreak became more clear over the course of the past weekend, and with pandemic concerns and advisories to practice social distancing, heading out to your local pub for a pint is simply no longer practical. We were able to sneak one more trivia night in before the curtain closes on us, and that evening was understandably sparsely attended. Of the 5 teams playing, Self Quarantined managed to take 1st place, with Zeugma coming in 2nd. Home team The Brew Crew finished in third.
There will be no trivia next week, as operations are being suspended indefinitely until the current crisis passes. And it will pass. Eventually, you'll once again be able to head out to your local pub for a pint. And when that happens, we'll be there, ready to feed your trivia itch. Until then, stay safe.
-Matt the Brewer-
Do not forget to keep checking Facebook, Twitter, Instagram, and right here at pgtrivia.com for bonus point opportunities, #didyouknow spectacularness and more.