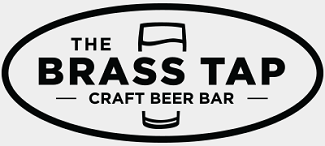 Trivia is fun. We get to test our knowledge of random facts in a friendly, competitive environment, with bragging rights and some valuable gift cards up for grabs. All skill levels are welcome, and even if you don't know all the answers, you can still have a good time. We don't welcome cheaters though-- they just ruin the fun.
We had a fun, joyous crowd for our weekly soiree this past Tuesday, once we got the Googlers ejected, with a tight race for the top spot and a lot of lead changes. Once all the dust had settled, Zeugma managed to sneak past Pop Gose Weasel for the top spot, handing the Weasel second place yet again. Newcomer team Skipping the HOA Meeting found playing hooky from their civic duties somewhat lucrative, as they claimed 3rd place and a bonus point to be applied to next week's game. See everyone next Tuesday!
-Matt the Brewer-
Do not forget to keep checking Facebook, Twitter, Instagram, and right here at pgtrivia.com for bonus point opportunities, #didyouknow spectacularness and more.