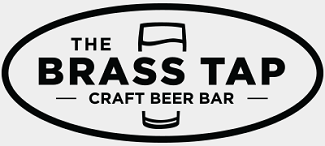 We have journeyed through a long, desolate summer. Bereft of the fun and frivolity of the season that usually serves to counter the stresses of everyday life. Bereft of normalcy. Of triviality. And of trivia. A journey through a strange and unusual time, of fear and uncertainty-- and hope. Hope for a reprieve, or at least a respite. A taste of a return to that normalcy, if only briefly.
But summer gives way to fall, and the flood waters of uncertainty eventually begin to recede. Gradually we recover. We're still not back to the way things were, and we may never fully return to what was normal just 6 months ago, but there is hope. And once again, there is trivia-- here to provide that brief respite. Trivia returned to the Brass Tap after a 6 month absence, amid a myriad of social distancing requirements and reduced capacity. A collection of our diehard fans were there to celebrate, along with a hand full of newcomers seeking their own brief escape. After 6 rounds of trivia, team Zugmata came out on top with 36 points, followed by Amphibious Creatures in second place with 31. Intersection 101 took third place with 28. We will return next Tuesday at 7, to do it all again, as long as we're able to do so.
It's good to be back.
-Matt the Brewer-
Do not forget to keep checking Facebook, Twitter, Instagram, and right here at pgtrivia.com for bonus point opportunities, #didyouknow spectacularness and more.