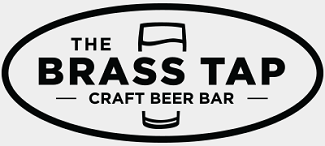 It was great to see so many new teams playing with us this past Tuesday along with our regular crew! We saw another tight race as most teams stayed within a point of each other throughout most of the game-- a testament to the fact that every point counts! Don't forget to sign in ahead of time, as that could be the point that puts you over the top! This week, Here for the Beer jumped out on top early on and held on to their lead until the end, taking first place. Everyone else was locked in a heated battle for second and third throughout most of the evening, but by the time the last question was scored it was the Boilermakers that had snagged 2nd place, leaving Da Coldest to Ever Do It in third.
A quick thanks for not heckling my wife Reni (too much) last week as she filled in for me while I was away on business-- she enjoyed getting the chance to host, and hopefully she'll be able to stop by again sometime soon. But not next week-- we'll be off on our Honeymoon then, but fear not, as the very talented Katie will be stopping by to take care of your Trivia needs. I'll be back behind the desk in December-- see you then, and until then, Happy Thanksgiving!
-Matt the Brewer-
Do not forget to keep checking Facebook, Twitter, Instagram, and right here at pgtrivia.com for bonus point opportunities, #didyouknow spectacularness and more.