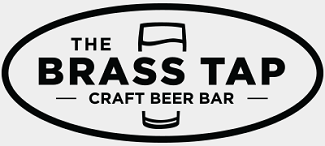 I hope everybody had a great Thanksgiving! I got to spend the week with my wife in Puerto Rico on our honeymoon, and to be honest, neither of us really wanted to come home. Truly a beautiful place. But, there are trivia questions to be asked and answered, so of course we had to come back. Besides, our reservation at the resort was only for 5 days, so we didn't really have a place to stay after that. It sounds like Katie took good care of everybody in my absence, but it's good to be back behind the desk.
This homecoming edition started with a couple of relatively easy rounds that had most teams locked in a multi-way battle for the top spots. It wasn't until round 3 that we started to get some separation, though it remained pretty tight throughout the game. In the end, Intersection 101 pulled away to take the lead with 50 points, followed by Here 4 the Beer with 45. Newcomer team Deb's Boys snagged 3rd, and that all-important bonus point heading into next week's round. And speaking of next week, don't forget your ugly sweater-- you could possibly win a prize without even answering any questions correctly! See you then!
Do not forget to keep checking Facebook, Twitter, Instagram, and right here at pgtrivia.com for bonus point opportunities, #didyouknow spectacularness and more.