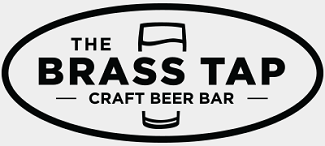 This past Tuesday marks the one year anniversary of Pub Guys Trivia at the Brass Tap Roanoke. It has been a blast hosting trivia for you guys for the past year, and I'm looking forward to what the next year has in store for us. Our 1st anniversary edition this week saw Intersection 101 once again hold on to the lead to the end for first place, but Satchel of Mo's Ho's surged through the ranks and gave them a run for the money before finally finishing in second. Class of '92 snuck into third place by a point, and will take the extra point advantage into next week's game.
And speaking of next week, I will be out of town on business next Tuesday, but my lovely wife Reni will keep you entertained and guessing answers to a brand new set of questions. I'll see you again on the 19th!
-Matt the Brewer-
Do not forget to keep checking Facebook, Twitter, Instagram, and right here at pgtrivia.com for bonus point opportunities, #didyouknow spectacularness and more.