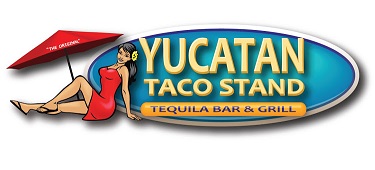 Speaking of energy, we had it last night! There's something about having a crowd full of nightlife-lovers and service industry folks. They just get it. A great crowd likes to make a lot of noise at the appropriate times, laugh loud, and have camaraderie with the other teams. Last night had all of that. It was a good chance to really shine, and the game didn't disappoint. As always the questions had that nice mixture of easy, tough, and simply "what the what??" That gives everyone a chance and keeps things interesting. Not to call any teams out, but even when one of our teams was just having an off-night for correct answers, they still said they were having a blast. Good stuff!
This is what you're missing out on if you don't come to a game. Not to mention the amazing food you can get while playing the game. Get out here!
I'll see everyone next week. Don't forget to check out the links below, and get signed up for the newsletter. I'm about to bring y'all into all of the extra fun you can have with these games.
Until then, cheers!
PGMarc
Do not forget to keep checking Facebook, Twitter, Instagram, and right here at pgtrivia.com for bonus point opportunities, #didyouknow spectacularness and more.