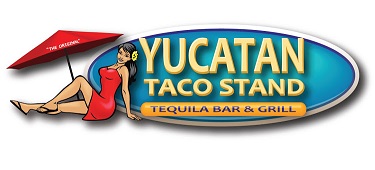 What's up Y'all? Did you make it out to the game Wednesday night? I'm guessing you didn't, but that's cool. Maybe you just aren't really used to the idea of a PubGuys trivia game being back in Dallas. Well, it's true, and I highly suggest you come check it out! Let me tell you a little about Yucatan Taco Stand. This place is right on Lower Greenville, with a patio that is right next to the street. Very easy to walk up and join the festivities. Oh, and did I mention the patio has an inside/outside bar that runs the full length of the patio. Plus, they are serving amazing, top-shelf margaritas and tequilas. Another thing about the patio is that it is completely dog-friendly! Keep your furry buddy on a leash, and it's all good. They will even provide your pup with a water bowl of their own. Funny enough, during the game my foot managed to find one of those bowls, and I enjoyed the rest of the evening with a wet leg. Totally worth it!
So now you know some cool things about the place, and I hope you can check it out for yourself. It's the trivia you know and love, and the host I know you've missed. ;) Join me next week! You'll be glad you did!
Cheers
PGMarc
Do not forget to keep checking Facebook, Twitter, Instagram, and right here at pgtrivia.com for bonus point opportunities, #didyouknow spectacularness and more.