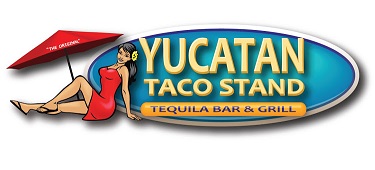 I love the feeling of doing a game before a holiday. There is a calm, celebratory feeling in the air. Everyone seems to be more willing to "let their hair down," and goof off. Last night had a lot of that! Setting up inside, I got the chance to spend time with patrons who were there to stay for awhile, enjoying all of the fantastic offerings at Yucatan. That's the kind of crowd I can work with. The game had a great mix of questions, and the crowd enjoyed my attempt to read the very alliterative questions spartered throughout the game. I had smiled when I had seen those questions, knowing that my tounge would inevitably get twisted. But that's part of the fun. All-in-all a fun night of trivia.
Also, there are some very exciting things happeneing at Yucatan over the next few months. If you are missing out on the games, you really should come check them out. I guarinty that you'll be hooked! I know I am!
I hope each and every one of you has a wonderful holiday with family or friends, and you find lots to be thankful for!
See you next week!
PGMarc
Do not forget to keep checking Facebook, Twitter, Instagram, and right here at pgtrivia.com for bonus point opportunities, #didyouknow spectacularness and more.