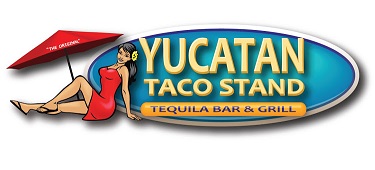 Week Two is in the books, and it feels so good! The number of teams we had doubled, making this host very happy. Once again the amazing PubGal Maggie was there to hang out, and she brought two and four-legged company. We also had some players from back in the WOB SMU days. The place was hopping, the drinks were flowing, and the brains were straining. I must say, and this is props to our game designers, that the mix of questions last night was on point! The teams enjoyed relaxing on the easier questions, and seemed to like the challenge of the more difficult ones. I could go on and on, but simply put this game is awesome, Yucatan rocks, and I couldn't ask for better players. Congrats to our winners last night. It basically came down to two teams trading positions on each game. Teams Weinstein Must Have Thought Trump Was Attractive and **Sparkle Ponies** were our top winners, trading places on games One and Two respectively. Good competition!
Alright y'all. Get out there and tell your friends and your enemies about the game, and then get yourselves back next week for some more of this great night!
Cheers!
PGMarc
Do not forget to keep checking Facebook, Twitter, Instagram, and right here at pgtrivia.com for bonus point opportunities, #didyouknow spectacularness and more.