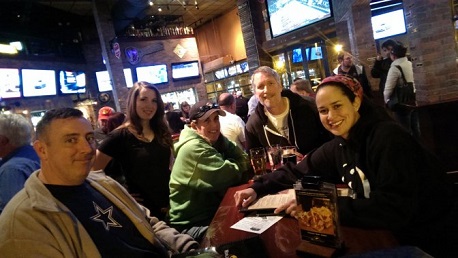 Thank you to the returning teams for coming last night and to Cigar City for providing brews.
Shoutout to the winning teams Punching Ms. Daisy and the Mouseaholics.
No bonus question this week, just show your new boatneck some love next week.
Do not forget to keep checking Facebook, Twitter, Instagram, and right here at pgtrivia.com for bonus point opportunities, #didyouknow spectacularness and more.
Scores for 2018-10-24
Game 1
2 porn stars and a 3rd wheel
3