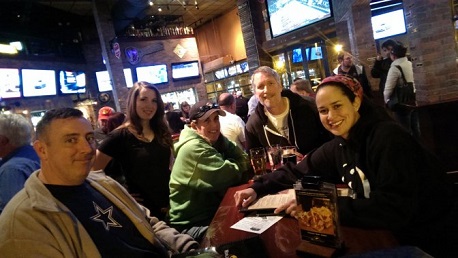 Howdy!
It may have been a smaller game but thank you anyway to all the new and returning teams for coming out to the brand new Beers and Brats for trivia this week.
Huge shoutout to our winners Mouseaholics and Punching Ms. Daisy who each took home a first and second place win.
For a bonus this week we are honoring the greatest football team in the world. The Green Bay Packers. Who was the starting Running back for the Green Bay Packers when they won their first official Super Bowl?
See ya'll next week!
PGNick
Do not forget to keep checking Facebook, Twitter, Instagram, and right here at pgtrivia.com for bonus point opportunities, #didyouknow spectacularness and more.
Scores for 2018-09-05