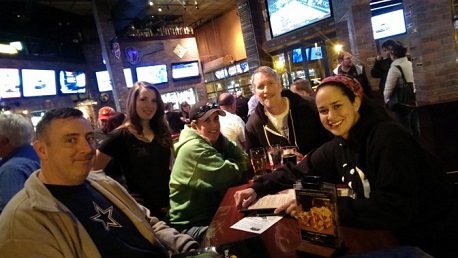 There was a lot of spooning and forking going on. In a cosmic struggle for 1st place, Spooning Leads to Forking gathered the stars and came out the winners of the cosmos. The Team with No Name valiantly fought back to take a portion of the cosmos with a 2nd place finish. The Mouseaholics got stuck in a mouse trap and could not get out of it this night. Punching Ms. Daisy was against the ropes and fought well but it was overwhelming, and they fell to a TKO in the 6th round. We welcomed in some new faces with Team Ramrod and Team Parker - Welcome to our little corner of the galaxy!
Congrats to all teams on a well fought, interstellar battle. Who will control the cosmos next week? It is anyone's guess...
Until then...
Slàinte Mhath,
The Angry Irishman
PG Brett
Do not forget to keep checking Facebook, Twitter, Instagram, and right here at pgtrivia.com for bonus point opportunities, #didyouknow spectacularness and more.
Scores for 2021-06-09
Game 1
spooning leads to forking
64