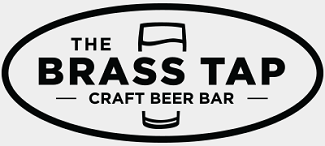 Did you catch the State of the Union address this past Tuesday? Of course not, there were far more trivial matters to attend to! Thanks to all who came out this week to skip the politics and instead test their knowledge of useless facts while having a few beers. Luckily, Bell's Brewery was on hand with some mighty fine ones to try.
Once all the dust settled, Total Eclipse Of The Bar managed to edge out Wolf Pack by a single point to grab first place, handing the Pack yet another second place finish. Intersection 101 took home a nice swag pack from Bell's as a reward for coming in 3rd. Hopefully next week it'll be nice enough out to once again open up the patio, but either way, we'll be back on Tuesday with more questions for you. See you then!
-Matt the Brewer-
Do not forget to keep checking Facebook, Twitter, Instagram, and right here at pgtrivia.com for bonus point opportunities, #didyouknow spectacularness and more.