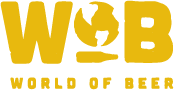 Howdy!
Thanks to the teams who played last week and stuck around through a crowded Wednesday night for some fun Trivia! No beer rep in the house but we still enjoyed a nice beverage to cool us off....just no free stuff this time.
Big shoutout to the winning teams from Game 1 Mouseaholics and Punching Miss Daisy, and from game 2 Trivia Wannabes and our three way tie winner Mouseaholics. Enjoyed seeing all the returning faces and hope to see yall next week as well.
Bonus question time....It's getting pretty dang hot outside....making me miss the cold weather. What is the lowest recorded temperature ever (in fahrenheit)? Where was it recorded? and When was it recorded?
See you next week!
PGNick
Do not forget to keep checking Facebook, Twitter, Instagram, and right here at pgtrivia.com for bonus point opportunities, #didyouknow spectacularness and more.