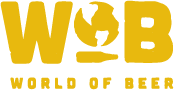 It's always fun to return to the place where I started all those years ago. The players may have changed, the staff may have changed, but the vibrancy and vitality of the venue remains the same exciting place. The World of Beer in Arlington, in short, is a great, great, fun place to drink, eat and, of course, play trivia.
Thank you to all of the teams that were there, both new and old. And, no write-up is complete with out congratulating the winners. Shout out to Punching Miss Daisy for second place and Trivia Wannabes for a very solid first place finish in the first game. In the second game, it was Punching Miss Daisy taking second place again, while the Mouseaholics grabbed a tidy first place finish.
I'll see you next week, but in the meantime, take care of yourselves and each other.
Until then, peace out!
PGKyle
Do not forget to keep checking Facebook, Twitter, Instagram, and right here at pgtrivia.com for bonus point opportunities, #didyouknow spectacularness and more.