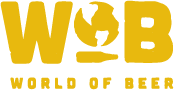 Hello trivia friends. I warned you the best I could, but I will not be with you this coming week. Booo, I know. But we will get past this. I miss you already.
Game one...I'm not going to lie, was a bit rough. There was a lot of frustration and not very many points, but we made the best of it! Punching Miss Daisy took quite the lead, with Trivia Wannabes coming in second! Game two went much smoother. Everyone stepped up their game for a closer competition. Punching Miss Daisy managed to sweep the games this week, this time Porter Pie took second!
Have a lovely week, remember me fondly. I'll see your beautiful faces soon enough!
May the force be with you,
PGJamie
Do not forget to keep checking Facebook, Twitter, Instagram, and right here at pgtrivia.com for bonus point opportunities, #didyouknow spectacularness and more.